Students who undertake the Primary School Leaving Examination (PSLE) at the end of the year take it not only with their school mates but also tens of thousands of primary school leavers in the country.
It is paramount to find areas of strengths for these students. Oral Communication is one area students can invest time and effort in to get better quickly. Amounting close to 15% of the total score in the PSLE, students would do well not to ignore this section.
Assessment Objectives (AO) – Reference from SEAB website
AO1 – Read with good pronunciation, clear articulation and appropriate intonation to convey the information, ideas, and feelings in a passage.
AO2 – Produce a well-paced, fluent reading of a passage
AO3 – express their personal opinions, ideas, and experiences clearly and conversing with the examiner
AO4 – speak fluently and with grammatical accuracy, using a range of vocabulary and structures.
The weightage of the Oral Communication component is as follows:
| | | | |
| --- | --- | --- | --- |
| Reading Aloud | 1 passage | 10 marks | 15% of the entire examination |
| Spoken Interaction | 1 visual stimulus | 20 marks | |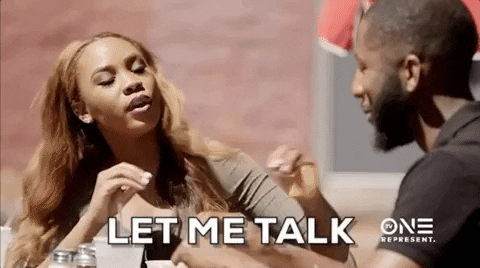 Here are some Oral Tips to follow and things parents can do to help their children improve.
Reading Aloud: Read with affirmation
Reading aloud in front of two strangers can be a daunting task for students and it takes some nerves in order to overcome the fear of reading aloud. Students who are shy and rarely get the opportunity to stand in front of an audience to read aloud tend to read softer and swallow some difficult to pronounced words.
Invigilators who are testing this group of students will not be able to award marks to the candidates when they are unable to them clearly. Confidence can be built through guiding students on the small nuances in reading strategies:
enunciating the end letters;
pausing at the right places;
breathing stops;
using varied tonality based on the context of the passage.
Reading Aloud: Use the candidate's unique voice
Our National Radio Channels are heavily influenced by the American accent and how they speak. Our News Channels are more British accented.
Students of different ethnicity speak their own native tongue and they also take up their own respective mother tongue languages in school. The influence of reading style and accent often depend on the individuals and what kind of medium he or she is exposed to more. PSLE invigilators will not penalize students with any specific accent.
Therefore, our best bet is to find our children's unique voice and help him or she develop that voice. Parents can encourage their children to find that voice by allowing them to read out loud without judging first.
Spoken Interaction: Engage the invigilators
A good conversationalist is able to go back and forth with the person he or she is speaking with. The ideas should be bounced off from person A to person B and so and so forth.
Having invigilated countless Oral Examination sessions in schools in the past, I have seen a common difficulty that students face; expressing themselves clearly. When I say expression, it means one's ability to translate his thoughts to words; verbalise ideas, opinions, key argument and reasons coherently.
Students who are weaker in this area can work on this by first select a topic to speak about. Then use the technique of elaboration and expansion for a personal response like for example Point-Explain-Elaborate-Link or Opinion- Response-Elaborate. These techniques are not new to students.
However, in order for one to stand out among the other candidates, he or she has to take greater care of the other nuances like eye contact, asking a question when in doubt and respond to questions using a larger spectrum which will be covered in the next paragraph below.
Spoken Interaction: See a bigger picture
Many candidates' responses are micro. Their answers are typically the same as any other person taking the exam. In order for your child to be different and stand out in terms of responding to the spoken interaction question, he or she has to look at the topic of discussion in a larger context. Personal –> Community –> National -> Global
Example:

How does the increase of littering at where you live to affects you?
Response 1 (Personal): The increase of littering will make my home a less habitable place for me as I will have to see the litter and deal with possible insect or pest infestation that it may cause. I will do my part to pick up litter when I see them especially when I go back home from school.
How does the increase of littering at where you live affect you?
Response 2 (Community): The increase of littering will make the neighbourhood a less habitable place for me as well as for my neighbours. It will create inconvenience to everyone in the community and especially the foreign workers who are taking care of cleanliness in the blocks of flats here. It will take the whole community and everyone to do his or her part to pick up the litter whenever we see them.
How does the increase of littering at where you live affect you?
Response 3 (Nation): The increase of littering will make the neighbourhood a less habitable place for me as well as my neighbours. This problem has to be addressed urgently by the National Environment Agency (NEA) and use heavy fines to punish those people who litter. It will take both the Community and the government to educate people about littering which may lead to possible disease outbreak and pest infestation that pose a greater danger to residents living around here.