English Mastery™ P6
Primary 6 English Mastery™ is designed to focus and hone your child's language skills for the Primary School Leaving Examination (PSLE).
The major learning objectives of our classes are designed to hone in on the two most common needs students have: writing effectively, descriptively and creatively (composition), and reading for understanding (comprehension). Listening and oratory skills are taught throughout this course as well.
This English tuition programme is purely exam focused and aims to help your child achieve maximum mark gains in the shortest available time.
During these weekly 2-hour lessons, your child will learn to:
Build strong content for composition. (Alternate plot lines, Strong introductions, M.F.H.D. Conclusion Strategy)
Understand and analyse how compositions are scored.

Analyse various Paper 2, 3 and 4 sections using our in-house strategies. (Reiteration of Spelling Rules, Annotation Strategy, RAFCR Strategy, Discussing context, Question Analysis & Teacher's expectations etc.)

Use the K.W.L. (Know, Want to know, Learnt) method for effective reflection on any type of text.
Maths Mastery™ P6
In this important examination year, your child will be supported in his or her efforts to consolidate content knowledge and apply exam-centric skills with a focus on speed and accuracy for the PSLE.
What is our secret sauce? BRIDGES® techniques!
We are apologetic indeed for not being able to divulge further.
Want to find out more? Sign up with us now!
Our Primary 6 course is crafted in accordance with the latest syllabus and examination format that are prescribed by Singapore Ministry of Education and the Singapore Examination & Assessment Board.
Your child will be proficient in:
Whole numbers

Fractions

Decimals

Percentage

Ratios

Measurement

Geometry

Data Analysis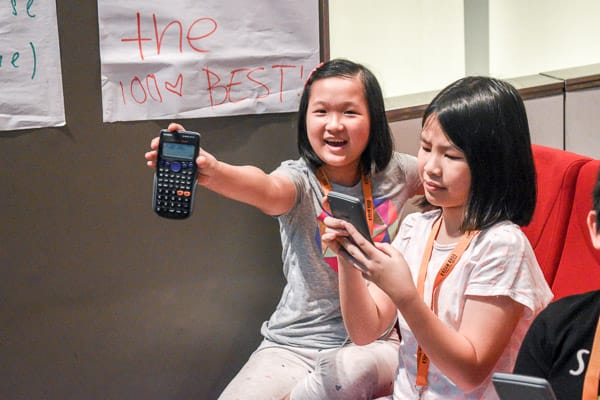 Science Mastery™ P6
Primary 6 is the penultimate year for all Primary School students.
In this year, your child will gain a deeper understanding through comprehensive notes of popular questions and a list of scientific words will be given to them.
Exam techniques such as data and question analysis, identifying and understanding the importance of controlled variables, techniques in constructing sentences and common pitfalls are covered in our Science programme.
Your child will be proficient in
Retaining key information though fun and interactive activities
Developing critical analytical skills in comprehending science questions
Applying good answering techniques to excel in PSLE Science